Let's use digital for good and create
truly positive

experiences!

I believe that we need to start to go beyond short-term desires, think holistically and create value in a greater sense in order to build sustainable businesses and become future-ready.

My philosophy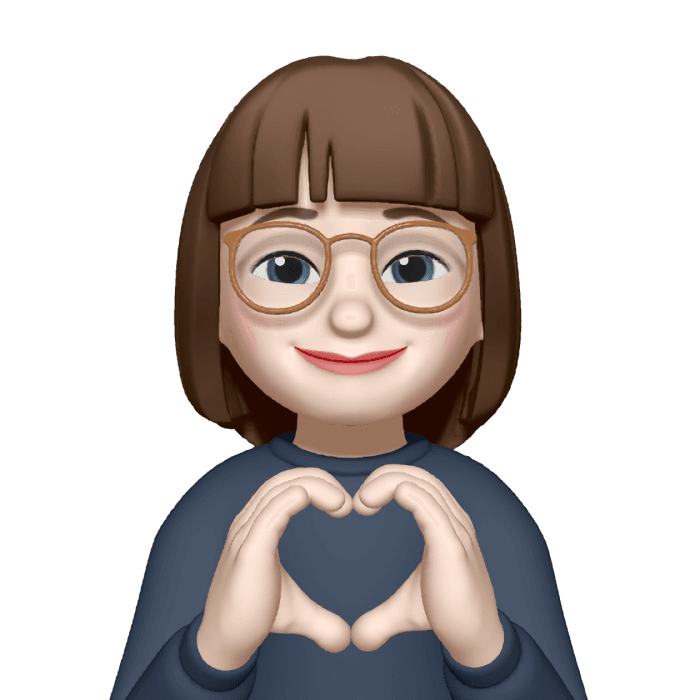 A bit about me:
My name is Katharina, but you can call me Katha. I live in a small town nearby Stuttgart Germany, mainly working with German companies. I have been working as a freelance UX Designer for 10 years – and I still love it! During that time I had the pleasure to work on a plethora of different digital projects, from the concept and design of several smart home apps all the way to the redesign of a Human Machine Interface. While doing that, I was able to work in different industries which helps me create an open mindset and be able to transfer learnings from one field to another.
My CV
2008 - 2014
From 2008 to 2010 I studied Technical Biology. I switched to Information Design after four semesters in 2010 and made my Bachelor's Degree in 2014. There I was finally able to combine my passion for science with my creative talent (which I honestly never thought possible) and fell in love with User Experience Design.
Information Design Website
My clients
Some of the clients I have or had the pleasure of working with
Paul Bauder GmbH & Co. KG
I am Bauder's UX Designer for their digitization projects, working closely with different development agencies and experienced inhouse digital experts to deliver great experiences.
My philosophy
These are the principles that guide my thinking and doing:
Life-centered Design

I am convinced that Life-centered Design is the future when it comes to creating products, services, or systems. We need to find ways to not only live a sustainable life but also become regenerative. As I was educated around design and innovation, I see the biggest potential for me to contribute in that area. That is why I became active in the Life-centered Design space – evolving its philosophy and practices with several activities and applying a life-centered mindset to my work as a UX Designer.

More about Life-centered Design

Holistic approach

As a generalist, I like to take a holistic approach and combine different but interdepending skills and knowledge to enrich the overall project. I also like to transfer learnings from one project or industry to another. Most importantly though, I strongly believe in the great value of different perspectives inside a team and also the importance of looking at a solution from different angles.

Challenging assumptions

We always have assumptions regarding the project we work on – whether we are aware of them or not. Those assumptions could regard the needs, preferences, or behavior of our users or could be about the context and indirect effects of our solutions. No matter what they are – I believe that it is important that we become aware of them and never assume our assumptions are true, but rather seek out opportunities to challenge them.

Learning with prototypes

If the risk and cost are low, I like to quickly build prototypes. Please note though, that I not only mean the risk for the company, but for all possibly affected stakeholders and the environment. I believe that by prototyping early, we can save time and resources down the line. This does not mean blindly developing solutions we didn't put any thought into, but rather starting sketching, prototyping, and finally testing ideas to get answers to questions, we couldn't find any answers to by merely talking about them.

Being curious

Being curious is part of my identity and I think it is an important factor in my life. I keep asking "why" until I fully understand what I am looking at or working with. I think this kind of curiosity and will to understand the world in a very deep way helps me a lot with problem solving. It helps me question the status quo and optimize current solutions. It helps me make connections and finally, to simply stay up to date.

Viewing challenges as opportunities

Problems are not enjoyable per se – but they can be motivating, as problems push us to find solutions and change the world! Small and big problems are a constant companion in the projects I work on. It is just the nature of my job. And I must admit that I like solving them as well as optimizing processes. So it is no wonder that you will find this as part of my philosophy. And I truly believe that it is important to stay positive and motivated facing problems and to view them as opportunities for change!

Valueing collaboration

I strongly believe in the importance of collaboration and think that we will always be "stronger together". Of course, there are times during a project when each team member needs to focus and work by themselves. But there are other times when we need to come together and share thoughts, give each other feedback, invite expert opinions, create solutions together, or test our assumptions. I think the key is to know when to do what and to be open to other perspectives. I welcome feedback and try to encourage my clients and team members to share their thoughts, as I will also always try to be respectfully honest with them as well!

Empathy

Empathy is the most important ingredient of design – if you ask me. The ability to deeply understand the needs and feelings of others – stakeholders, users, or even non-human life – will always be a driver for innovation! Knowing why people do what they do, helps us to design products, services, and systems that will address these motivators and use them for good. Being empathetic has always been part of my identity. It can be challenging sometimes, but ever since I became a designer, I realized how important and valuable this trade of mine is!
I have worked closely with Katha on several projects for #KADIA over the past 10 years. These projects have been critical to the evolution of our corporate brand and the development of new world-class products. Katha has a quick grasp, is very analytical and consistently approaches projects from a user perspective. Most importantly, she is able to inspire team members to the maximum and deliver project results with a high level of perfection. Great to have Katha on board!

Henning Klein (CEO at KADIA Produktion GmbH + Co.)

Katha supported us in the very beginnings of vialytics. In this time, when our product strategy was still unclear, Katha trained us on how to conduct customer research interviews. The awesome design Katha created and the learnings on how to do customer research is still a very central part of vialytics. Working together with her was also great fun, the whole team loved her.

Patrick Glaser (Co-Founder and CEO at vialytics)

I can highly recommend Katharina as a UI/UX Designer! She immediately understood what we needed, provided exceptional implementation proposals and all of that in no time. The human factor as well: absolutely great! To make it short: Everyone in our team was sincerely enthusiastic!

Christian Ebbecke (CEO at HRlab)