Project Management
UX Design
KADIA Honing Animation
Watch the video on YouTube
About the project
How do you best explain a dynamic and rather complicated process like honing? Starting into this project there already were static illustrations on the website trying to do just that. But as we came to realize, they failed to get the information across easily.
On the surface, honing might seem like a simple process. But if you want to understand it completely, there are many important details that make honing difficult to explain and understand.
That is why KADIA and I decided to go for an animated video to explain this very particular process on the KADIA website.
My contribution in this project: project management and concept.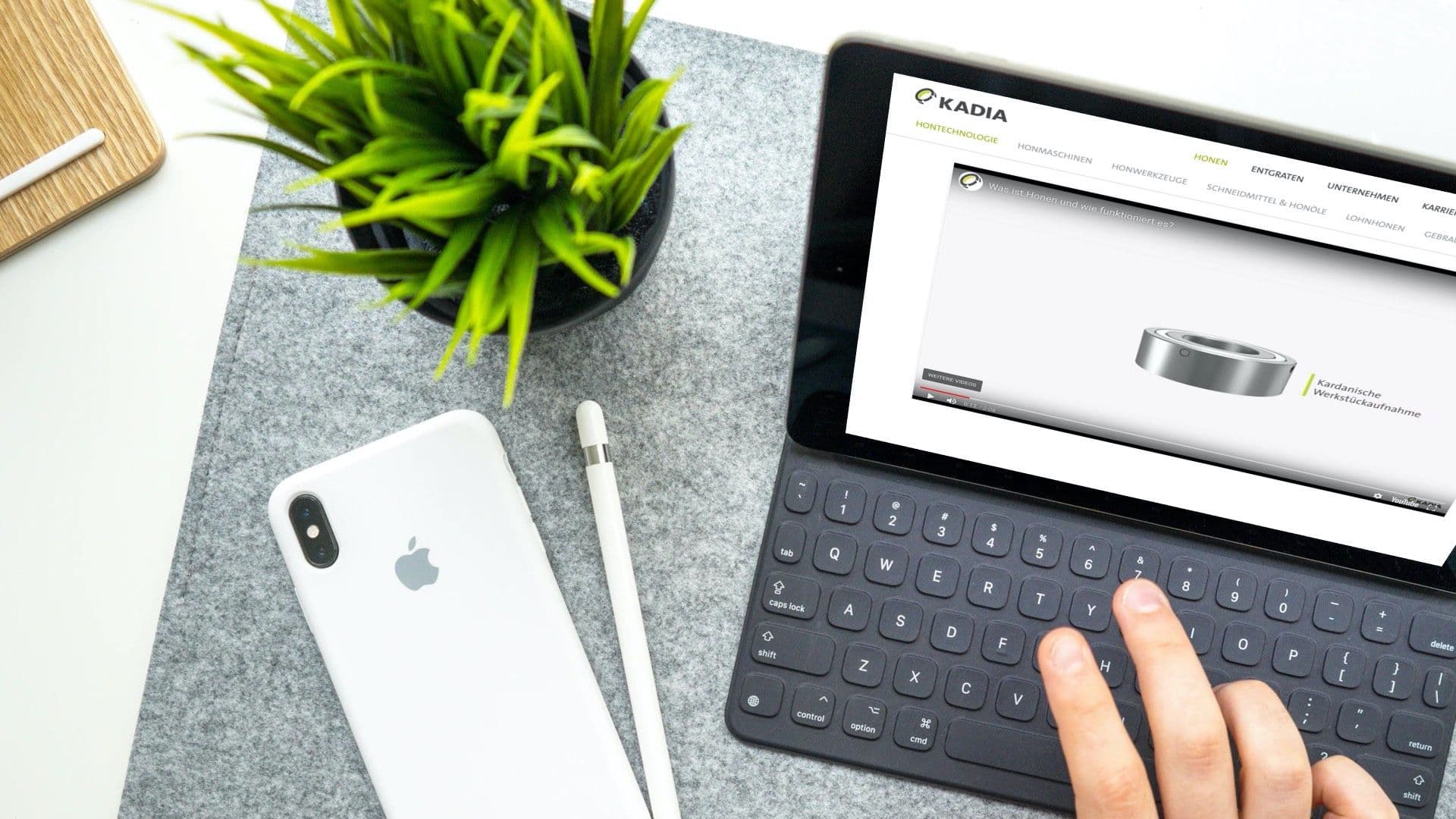 The video in the context of SEO
A positive side effect of this endeavor was that we were able to use the video as a tool to drive traffic to the website. Because as we analyzed, understanding the honing process is what makes visitors click and stay on a page that is related to the keyword "honing".
Collaboration with the 3D studio The Apic
The main – and if I might say so – amazing part of the work was done by the 3D studio "The Apic". They were responsible for bringing our ideas and often changing thoughts to life. As always, it was a huge pleasure to work with them!